And now for something completely different! As a fundraiser for Episcopal Relief & Development's Nets for Life, St. Thomas's is offering participation in a modified version of Lent Madness. For the small sum of $5, you can complete a bracket form and be in the running for a prize if you get all entries correct. We're even considering allowing a second submission after the first round (for an additional fee and only if you participate in the first round). We're hoping that this will be a great way to raise some money for a good cause and learn about some of the Saints in our windows and those we pray for each day. Sister Jackie Fossler will be distributing the bracket forms on the next two Sundays and at the Shrove Tuesday supper.
See more information below from the Lent Madness website: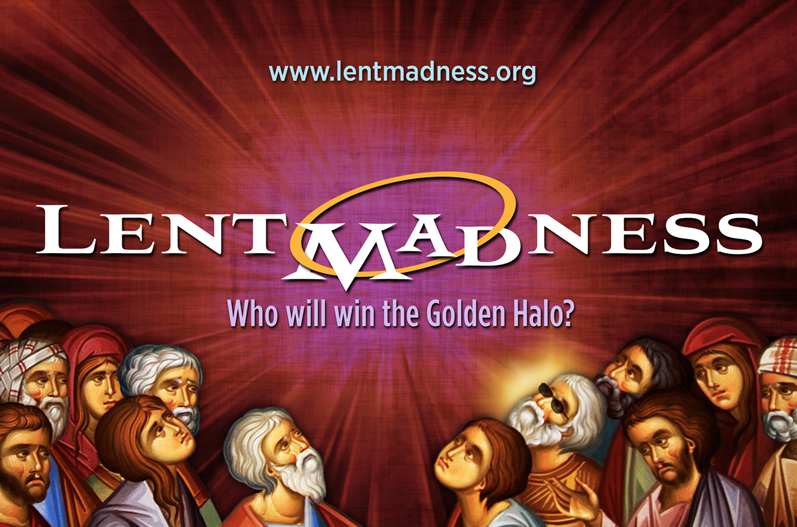 For the eighth year running, people of faith are gearing up for Lent Madness, the "saintly smackdown" in which thirty-two saints do battle to win the coveted Golden Halo during the season of Lent. With its unique blend of competition, learning, and humor, Lent Madness allows participants to be inspired by the ways in which God has worked through the lives of saintly souls across generations and cultures.
Based loosely on the NCAA basketball tournament, this online devotion pits saints against one another in a bracket as voters choose their favorites throughout the penitential season of Lent. This year's competition begins on "Ash Thursday," March 2.
Here's how to participate: on the weekdays of Lent, information is posted at www.lentmadness.org about two different saints. Each pairing remains open for 24 hours as participants read about and then vote to determine which saint moves on to the next round. Sixteen saints make it to the Round of the Saintly Sixteen; eight advance to the Round of the Elate Eight; four make it to the Faithful Four; two to the Championship; and the winner is awarded the coveted Golden Halo.
The first round consists of basic biographical information about each of the 32 saints. Things get a bit more interesting in the subsequent rounds as we offer quotes and quirks, explore legends, and even move into the area of saintly kitsch.